Kawai CR Series
Kawai CR-1M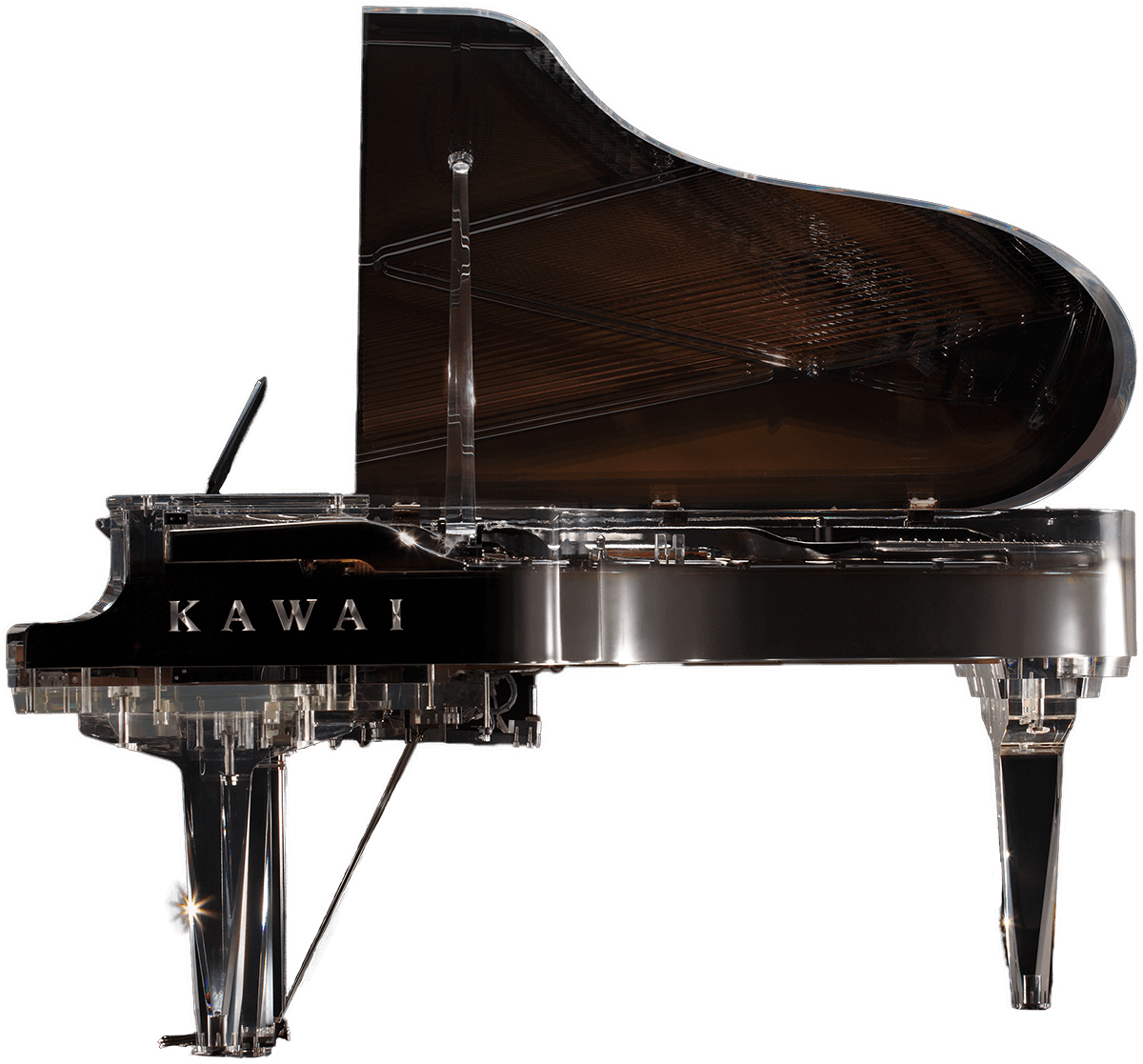 The transparent, crystal cabinet of the spectacular Kawai CR-1M grand piano is stunning as a furniture piece and is guaranteed to amaze pianists and audience members alike. This grand piano also has a splendid sound, coupled with a responsive action that grants the pianist control over their beautiful music.
Width -  153cm
Length -  200cm
- Luxury transparent cabinet
- CR-1M Millennium III action for responsiveness
- Damper, soft and sostenuto pedals
- Stunning sound
- Fine craftsmanship
- NeoTex keys to decrease wear and tear and to absorb perspiration from the hands
Kawai CR-40A
The Kawai CR-40A is a spectacle of light, with a deluxe transparent cabinet that  makes it the perfect furniture piece. It also has a responsive Millennium III action, a vibrant, fantastic voice and tonality.
Width -  150cm
Depth -  185cm
- Luxury transparent cabinet
- CR-1M Millennium III action for responsiveness
- Damper, soft and sostenuto pedals
- Stunning sound
- Fine craftsmanship
- NeoTex keys to decrease wear and tear and to absorb perspiration from the hands