0800 032 9919 / info@shacklefordpianos.com
Christmas Sale 2023
Get 15% off upright and grand pianos!
Deals on your favourite brands - Yamaha, Kemble, Perzina, Steingraeber, Blüthner, Bechstein & more. Browse our pianos today.
Discount is automatically applied when buying online. If making a purchase offline, make sure to ask us about the sale.
Perfect Your Music - Pick A Shackleford Piano
We have a wide variety of upright and grand pianos to select from. Each piano is given our special treatment before it arrives to your home - they are all expertly tuned, polished and refurbished to your liking.
We have pianos of all finishes and sizes - simply pick the one that is right for you and we'll do the rest.
Perfect your music with a Shackleford piano!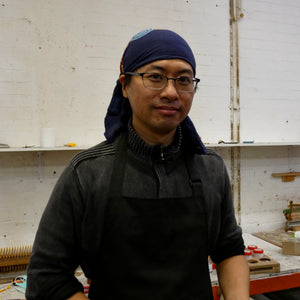 We Support Other Languages
Here at Shackleford Pianos, we have staff members who can speak languages such as Mandarin, Cantonese and Polish (see above). If you would like to request someone who can speak one of these languages to make your experience more smooth, feel free to contact us and ask.
在 Shackleford Pianos,我们的员工会说普通话、粤语和波兰语等语言。 如果您希望有人会说其中一种语言以使您的体验更轻松,请随时与我们联系并询问。
W Shackleford Pianos mamy pracowników, którzy mówią takimi językami jak mandaryński, kantoński i polski. Jeśli chcesz poprosić kogoś, kto mówi w jednym z tych języków, skontaktuj się z nami i zapytaj.
PIANO OF THE WEEK
Kawai KL-509 in Deluxue Plum Mahoagany Gloss
Get your very own top-tier piano with an additional free tuning today!
A resonating voice, crystal tone, peak-standards of playability, bonus practice pedal and a cabinet of luxurious plum mahogany gloss perfection - what more could you want from an upright?
Get this outstanding upright piano along with a free additional tuning on top of your first installation tuning.
Hurry, offer ends soon. Find out more here.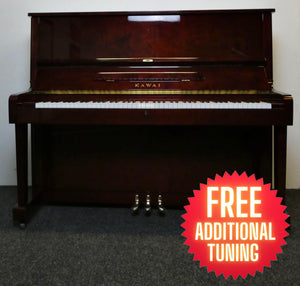 Piano Club
Interested in discounts, news and blogs? Read about the Piano Club here for details.
Sign up today!
(Discounts can only be used with online purchases only)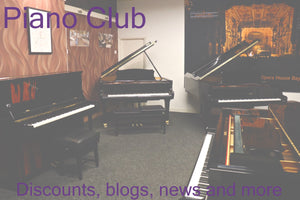 Free Stool Specials - Free Matching Stagg Stool
See this sticker? Pianos with this sticker come with a free matching Stagg stool! Buy now and get your free stool.
Quick - offer changes every week!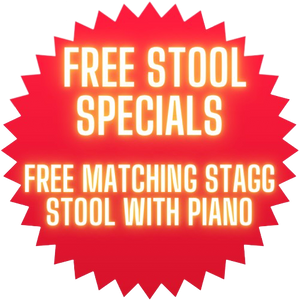 Showroom Visits / Booking a Practice Room
(By appointment only)
Shackleford Pianos is a very busy workshop and showroom that is also used for exams, teaching, practising and recording the piano.
Therefore, please make an appointment by calling or emailing us here in the office so that we can dedicate our time to your personalised visit.
This will allow you to take your time viewing and playing as many pianos as you would like, without having to compete with other customers also looking at our pianos.
You can also book a practice session in our practice rooms - contact us for a quote.
You can contact us at 0800 032 9919 / info@shacklefordpianos.com
Thank you, we look forward to your visit.
Get in Touch
Contact Us at 0800 032 9919 / info@shacklefordpianos.com
Shackleford Pianos, Unit 2 Crown Centre, Bond Street, Macclesfield, Cheshire. SK11 6QS
Please be aware we do not repair digital pianos or organs.
Company Registration No: 06426390 / Vat Number: 925 9452 95
Location
Shackleford Pianos - Piano Showroom and Workshop
Unit 2 Crown Centre,
Bond Street, Macclesfield,
Cheshire. SK11 6QS
Mon - Fri, 9am - 5pm
Saturday, by appointment
Sunday, by appointment
Testimonials
I've just taken delivery of my 'new' 1907 Bechstein Model C from Shacklefordpianos and what a superb restoration job they've done. Amazing, friendly service and fabulous instrument.

Simon Hamilton
Shackleford pianos did an AMAZING job moving our new piano from Sheffield down south. They were very professional and efficient - and they even did a local delivery of our old piano as well included in the price! I couldn't recommend Scott and his team any more highly! I will definitely use their services in future if we ever need to move a piano again. Thanks!

Robin Thompson
The company is extremely well run and personable. My experience of buying a piano through them was an absolute delight. Cost-wise Aaron was very fair and generous, Scott brilliant in organising extras as part of the deal and delivery, Marco an absolute whizz in his tuning. I would not hesitate to use them again and recommend them as first-rate professionals to deal with. The obvious go-to for sure.

Damian Howard
Delighted with the thoroughly professional restoration of our beloved family heirloom. Our very old C.J.Gebauhr has now had it's beautiful tone and smooth action restored by their expert and friendly technician, Peter. The entire process was on schedule and communication from Scott was excellent throughout.

David Monk
Wondering What to Perform Next?
You can use this search tool to find your favourite music. It is fantastic for finding the perfect piece to practice or perform.