Bechstein A 124 Style and Bechstein A 124 Imposant
Bechstein A 124 Style
With fine cabinetry, a resonant voice and beautiful tonality, this upright piano is one is the perfect choice of piano for any beginner or aspiring pianist. The action is smooth and responsive and the piano is designed with longevity in mind. This upright piano will look splendid in any environment and will introduce beautiful music into your home, practice room or studio.
Height -  124cm
Width -  151cm
Depth -  61cm
- Solid spruce soundboard
- Stylish cabinet
- Castors for easy movement
- Comes with middle practice pedal
- 88 keys
- Smooth action
- Handcrafted in Germany by artisans in the piano industry
 Top-quality parts
 Bechstein A 124 Imposant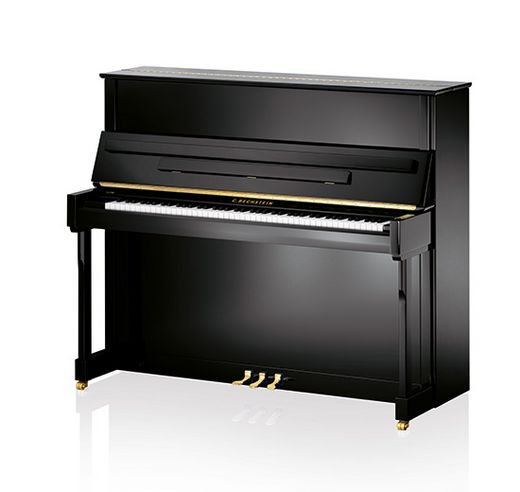 The Bechstein A 124 Imposant is a stunning upright piano with a stylish cabinet and a beautiful quality of sound. The piano has a grand voice, elegant tonality and an action that is responsive to the touch. This brilliant upright piano is fit for professional and beginner pianists and is suitable for any musical environment and would be a great choice for your home, studio or practice room.
Height -  124cm
Width -  151cm
Depth -  62cm
- Fine cabinetry
- Middle practice pedal
- Solid spruce soundboard
- Made in Germany by artisans in the piano industry
- Top-quality materials
- 88 keys
- Smooth action
- Castors for easy movement