Collection:

Schulze Pollmann Pianos History
Schulze Pollmann was formed in 1928 by the merger of two German piano builders that had moved to Italy. The founding partner, Paul Pollmann, worked for years with Ibach in Barmen and with Steinway & Sons in Hamburg before opening his own factory in Unna. 
In 1923 the new factory was transferred to Turin; almost at the same time, another reputed piano builder from Germany, Schulze of Zwickau, moved to Bolzano in northern Italy. 
The two companies merged in 1928 to create Schulze Pollmann, managed until 1942 by Paul Pollmann.
His son, Hans, was the technical director of the company from the 1950's till the 1970's. Hans had learned his craft under the supervision of his father before moving to Braunschweig, Germany to manage for a while the Schimmel piano company.
The origins of Schulze Pollmann make it easy to understand why the company's instruments are famed for the robustness, durability and full, mellow tones that are commonly associated with the great German tradition of piano building.
Whilst fully respecting these time-honoured characteristics, Schulze Pollmann has successfully managed to add original elements of Italian taste and design, producing a remarkable blend of tradition, elegance, technology and innovation.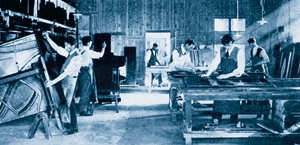 Sorry, there are no products in this collection